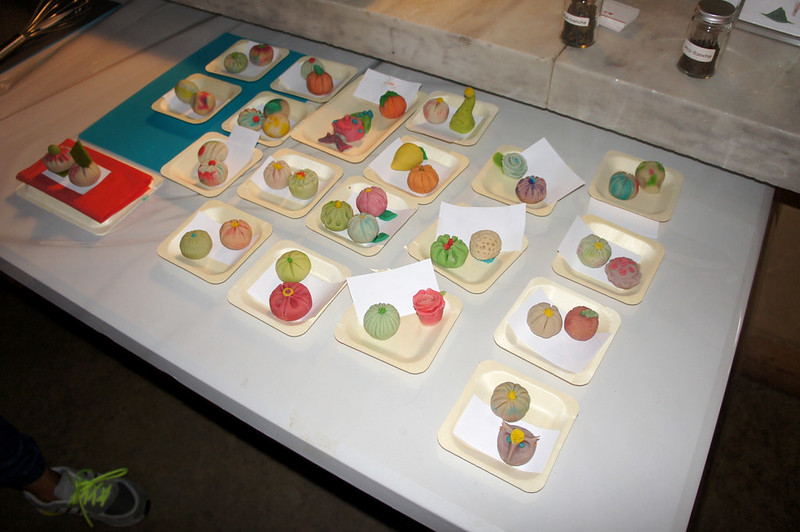 Sweet life of Japan: Japanese desserts Workshop & Matcha à la Carte Tasting
Thanks to the generous support of Azumaya, the Belgium-Japan Association and Chamber of Commerce (BJA) has the pleasure to invite you to an exclusive workshop and tasting event around Japanese sweets and authentic Japanese green tea. Azumaya, a unique Japanese tea café and tea shop in Antwerp, has a wide range of exclusive high quality teas, imported directly from Japan.
During the first workshop, a Pastry Chef, Mrs. Yoshie Kumano will explain how to make 'Nerikiri', one of the fundamental ingredients used in making Wagashi. Each participant will then have the opportunity to design and decorate their own Wagashi with 'Nerikiri'. Following, the participants will enjoy learning how to make Japanese green tea flavoured cookies. During the tasting session, the guests will savour Matcha à la carte with ice cream, truffles, cookies, roll cakes, etc. along with a tasting of different kinds of real Japanese green tea!
Please join us in this rare opportunity to discover Japanese sweets making and exquisite Japanese green tea in modern style!
Program:
14:30 Registration
15:00 Welcome words and Introduction by Azumaya
15:15 Workshops and tasting starts
18:00 Event Adjourns
You can view the pictures of the event below.
Pictures