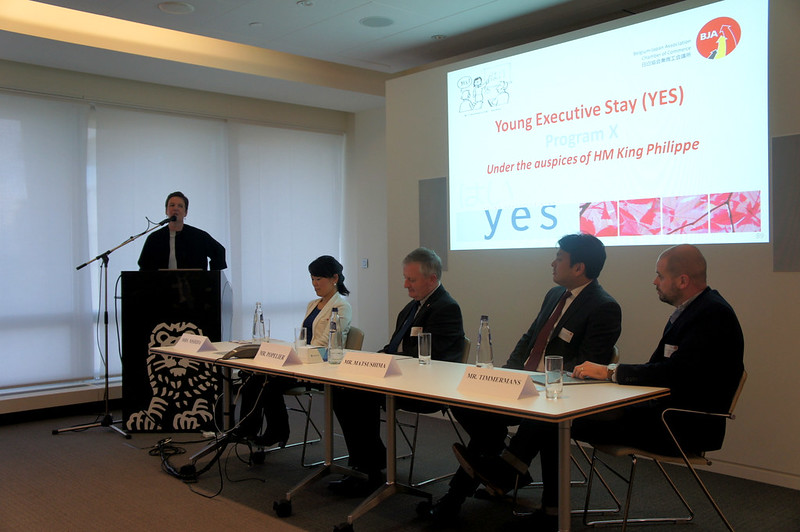 Business Seminar : Doing Business with Japan
The YES Committee of the Belgium-Japan Association & Chamber of Commerce (BJA), in co-operation with AWEX, BIE, FIT, Unizo International and UWE have the pleasure to invite you to the Business Seminar on Doing business with Japan at ING, with practical advice and insights into the business culture in Japan.
This event in support of the Young Executive Stay YES X Program -which is an export mission to Japan under auspices of His Majesty King Philippe, enjoying its 20th year in 2016- will enhance interactive exchanges for all, and bring commerce and trade to a deeper level of understanding. We welcome you to join us and go beyond sushi, samurai, manga...
Join us and talk business culture!
Program:
14:30 Registration
15:00 Welcome words by Mr Emmanuel Verhoosel, Head of Commercial Banking and member of Executive Committee of ING Belgium
Welcome words by Mrs Ann Blondé, Managing Director of zeal and YES Committee Chair
15:10 Mrs. Saori Nishida & Mr. Marc Popelier of Japan Business Advice
will enlighten you on "Everything you need to know before exporting to Japan"
Mr. Goswin Timmermans, Director of Débe Insoles and former YES participant on
"A first-hand experience on dealing with the Japanese market"
Mr. Reiji Matsushima, Corporate Clients Japan, Senior Relationship Manager of ING on
"Japanese business culture"
16:45 Closing words, followed by Networking Cocktails
17:30 Event adjourns
Pictures